Suburban Fantastic Cinema: Growing Up in the Late Twentieth Century (Short Cuts) (Paperback)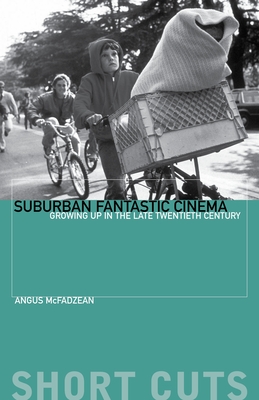 Find us on Bookshop.org to order!
Description
---
Suburban Fantastic Cinema is a study of American movies in which preteen and teenage boys living in the suburbs are called upon to combat a disruptive force that takes the form of popular cultural figures of the fantastic--aliens, ghosts, vampires, demons, and more. Beginning in the 1980s with Poltergeist and E.T. (both 1982) and a cycle of films made by Amblin Entertainment, the suburban fantastic established itself as a popular commercial model combining coming-of-age melodramas with elements drawn from science fiction, fantasy, and horror. The films that exemplify the subgenre generally focus on a young male protagonist who, at the outset, chafes at his stifling suburban milieu, wherein power is invested in whiteness, maleness, and heterosexuality. A fantastic occurrence intervenes - the arrival of an alien, a ghost, or some other magical or otherworldly force - threatening this familiar order, thrusting the young man - at first unwittingly - into the role of defender and upholder of the social order. He is able to rescue the suburban social order, and in doing so normalizes (for himself and for the primarily white, male, adolescent audience) its values.
This study discusses some of the key instances of this subgenre, such as Gremlins (1984), Back to the Future (1985), Jumanji (1995), and Small Soldiers (1998), as well as its more recent resurgence in Stranger Things (2016-) and IT (2017). Exploring the importance of suburbia as a setting and the questionable ideological blindness of its heroes, this book reveals these underappreciated Hollywood films as the primary cinematic representation of late-twentieth-century American childhood.
About the Author
---
Angus McFadzean is a tutor in English literature at the Oxford University Department of Continuing Education.