Megawatts and Megatons: The Future of Nuclear Power and Nuclear Weapons (Paperback)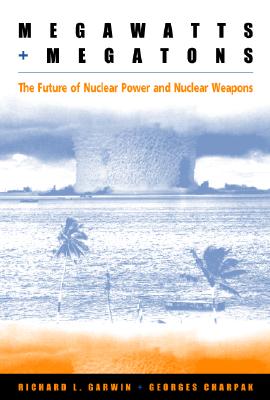 Description
---
In Megawatts and Megatons, world-renowned physicists Richard L. Garwin and Georges Charpak offer an accessible, eminently well-informed primer on two of the most important issues of our time: nuclear weapons and nuclear power. They begin by explaining clearly and concisely how nuclear fission and fusion work in both warheads and reactors, and how they can impact human health. Making a strong and eloquent argument in favor of arms control, Garwin and Charpak outline specific strategies for achieving this goal worldwide. But they also demonstrate how nuclear power can provide an assured, economically feasible, and environmentally responsible source of energy—in a way that avoids the hazards of weapons proliferation. Numerous figures enliven the text, including cartoons by Sempé.
About the Author
---
Richard L. Garwin is the Philip D. Reed Senior Fellow for Science and Technology at the Council on Foreign Relations and an adjunct professor of physics at Columbia University. In 1996 he received the Enrico Fermi Award.

Georges Charpak has long worked at the European Center for Particle Physics (CERN) in Geneva. He received the Nobel Prize in 1992.