Like the Red Panda (Paperback)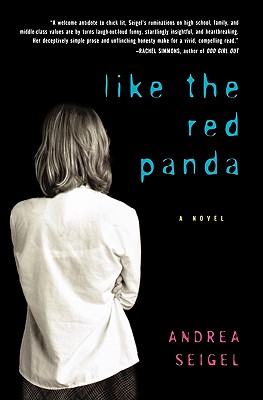 Find us on Bookshop.org to order!
Description
---
Stella Parrish is seventeen, attractive, smart, deeply alienated, and unable to countenance life's absurdities. She is not nihilistic; she is prematurely exhausted. Since her parents OD'd on designer drugs when she was eleven, she has lived with well-meaning but inexperienced foster parents, while her grandfather, her only living relative, tries ever more ingenious ways of committing suicide in his retirement home. Here are the last two weeks of Stella's senior year in Orange County, California: the intensive AP final exams; the childish, celebratory trips; the totemic importance attached to graduation. Beneath Stella's mordantly funny take on her life is the decisiveness with which she disengages from it, planting clues and providing explanations for those who will try to understand the act she is about to commit. With perfect pitch, remarkable wit, and a spare, vivid prose, Stella turns her farewell to suburbia into a wry philosophical inquiry.