Sqlalchemy: Database Access Using Python (Developer's Library) (Paperback)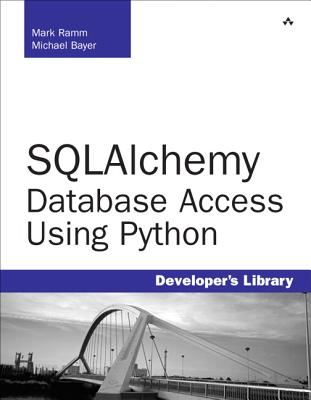 $56.69
Email or call for price.
Description
---
This book delivers insider knowledge of the entire SQLAlchemy feature set. Basic to advanced topics are covered.
About the Author
---
Mark Ramm (Ann Arbor, MI) is Senior Software Developer Optio Software, and author of Rapid Web Application with TurboGears. He is a veteran web developer and Python programmer, and the primary author of Compund Thinking, a blog about IT Management topics.Michael Bayer (Brooklyn, NY) founded the SQLAlchemy project, along with others such as the Myghty web framework and Mako templating language. He remains extremely active in developing, maintaining and supporting SQLAlchemy, and is responsible for its current documentation. Bayer has worked for internet and web development companies in New York City for over ten years using a wide variety of programming and database technologies.