Why We Need Love (Paperback)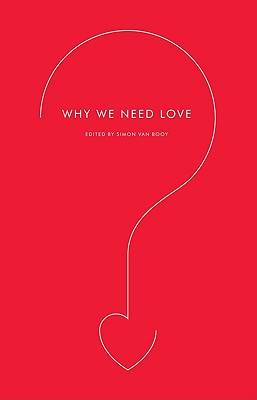 List Price: $12.99
Our Price: $5.98
(Save: $7.01 54%)
Description
---
Provocative and eye-opening, Why We Need Love is one of three slim selections of philosophical texts and excerpts—along with Why We Fight and Why Our Decisions Don't Matter—introduced and contextualized by acclaimed author Simon Van Booy (Love Begins in Winter, The Secret Lives of People in Love).
This book explores how some of the greatest minds of civilization have tackled a question that continues to play a vital part in our lives today. In Why We Need Love, Simon Van Booy curates an enlightening collection of excerpts, passages, and paintings, presenting works by Geoffrey Chaucer, William Shakespeare, John Donne, William Blake, George Eliot, Emily Dickinson, O. Henry, W. B. Yeats, James Joyce, E. E. Cummings, Anaïs Nin, Marc Chagall, J. Krishnamurti, and others.
About the Author
---
Simon Van Booy is the author of two novels and two collections of short stories, including The Secret Lives of People in Love and Love Begins in Winter, which won the Frank O'Connor International Short Story Award. He is the editor of three philosophy books and has written for The New York Times, The Guardian, NPR, and the BBC. His work has been translated into fourteen languages. He lives in Brooklyn with his wife and daughter.