The Chronicles of Chrestomanci, Volume III (Paperback)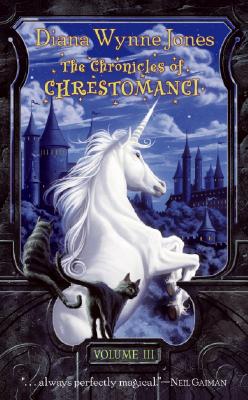 Other Books in Series
This is book number 111 in the Chronicles of Chrestomanci series.
Description
---
In the multiple parallel universes of the Twelve Related Worlds, only an enchanter with nine lives is powerful enough to control the rampant misuse of magic—and to hold the title Chrestomanci. . . .
Cat and Christopher Chant make the most unusual friends. Christopher befriends a boy with terrible karma in a mansion where everything keeps changing. Cat meets a girl whose family of rogue witches is hiding shocking secrets. Will the Chrestomanci be able to sort out the tangle of mysteries and magic?
About the Author
---
In a career spanning four decades, award-winning author Diana Wynne Jones (1934‒2011) wrote more than forty books of fantasy for young readers. Characterized by magic, multiple universes, witches and wizards—and a charismatic nine-lived enchanter—her books are filled with unlimited imagination, dazzling plots, and an effervescent sense of humor that earned her legendary status in the world of fantasy.